Shared residential services
We specialize in Condominium Administrative Services.
We specialize in Condominium Administrative Services. We safeguard your properties. We hold the key to your security and a clean environment. Do you have shared rentals? We will maintain the common areas such as the kitchen and toilets. But, you have a bedroom becoming vacant today and have a new tenant who wants to move in two hours. Don't worry, we have very reliable and trusting teams on standby. Just email or text and we will have someone on the way. The key to your property is always with a supervisor and is always safeguarded as well as the properties cleanliness.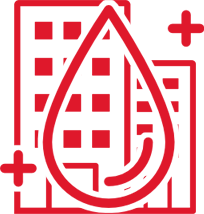 With our service, the entrance, the stairs and the lift are cleaned and maintained on a regular basis. Showing your property in tidy and neat condition ensures that your property will show well. With our cleaning crews on the job, you have the peace of mind knowing that your property will shine and your building will be highly rentable. Have an entire apartment vacant? Our teams will clean from top to bottom and have everything like new. Contact one of our specialists today and create your own customized plan on as needed conditions. Whether you need every week or once a month we will cater to your individual requirements even same day if necessary.